TV Service Center in Richmond, VA
Operating in Virginia since 1998 with a total of 30 years of experience in television repairs, we stand behind the service we perform and customer satisfaction is our goal. There is no television we don't repair. Our specialists are manufacturer trained, certified and authorized, and our operations are insured.
With the total number of authorized manufacturers and service contracts, we are the largest television service center in Virginia.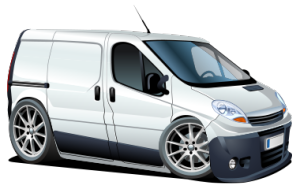 We have 4 on the road units as well as a state-of-the-art facility that allows us to deliver next day service on demand. Our resources enable us to repair both the older and the very latest televisions alike.
In-home service vehicle
We provide mobile in-home service, so there is no need to make a trip. A technician will be dispatched to diagnose the problem and make a repair. If necessary our technicians are able to deliver the television to our facility for major repairs.